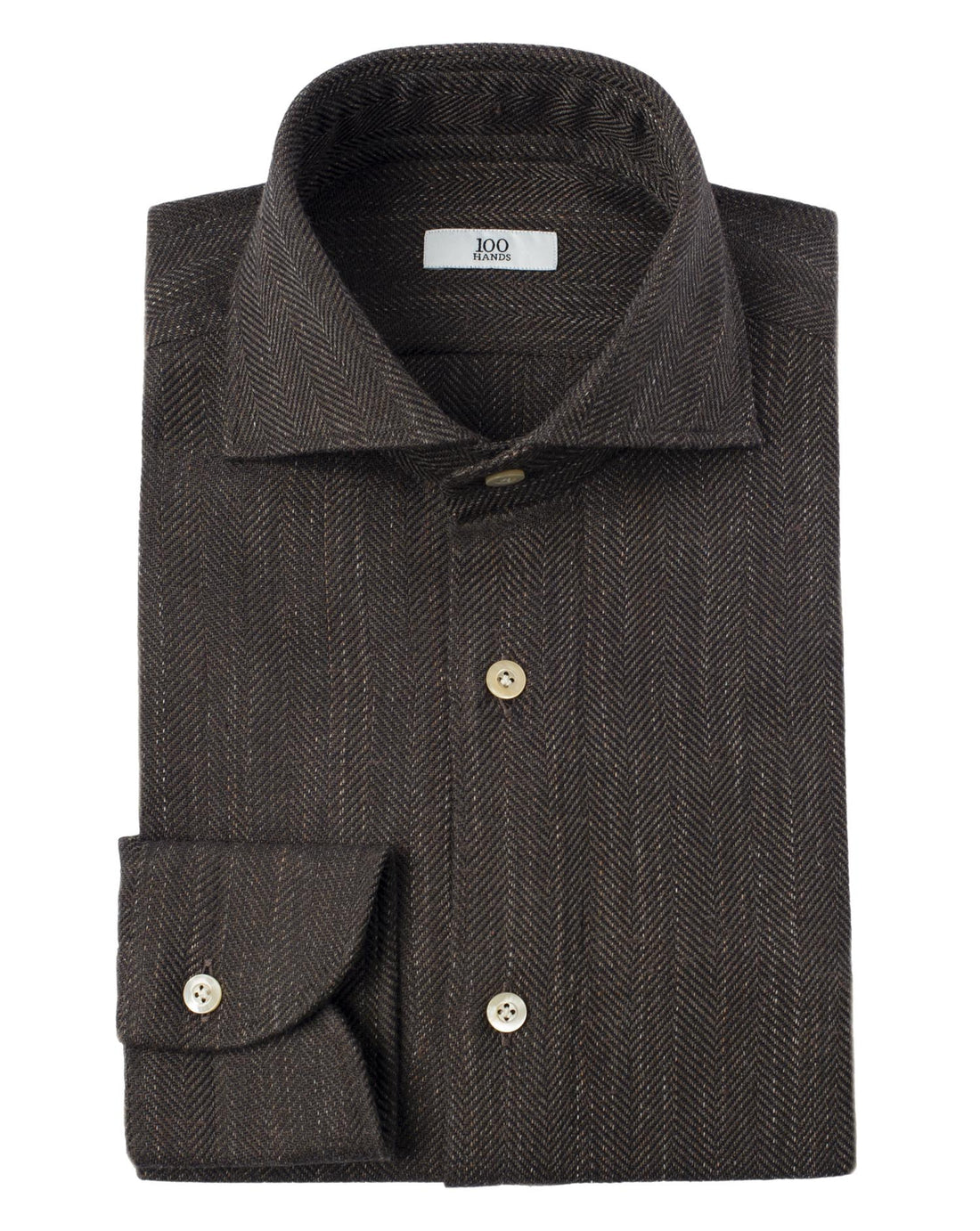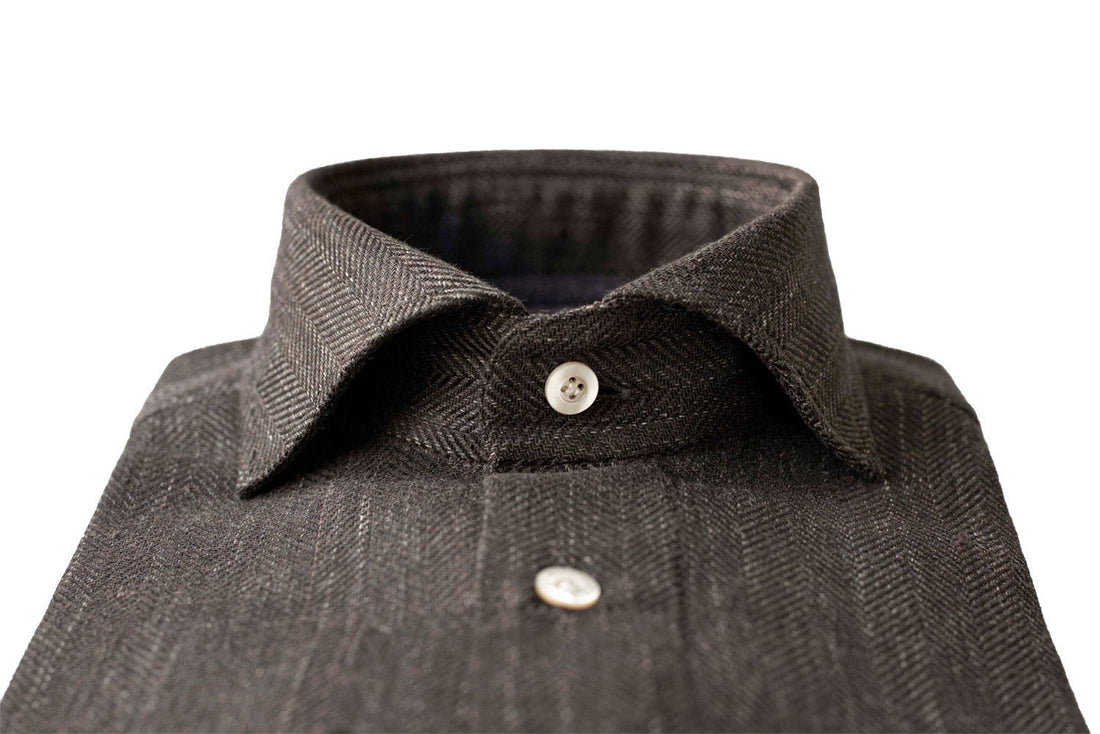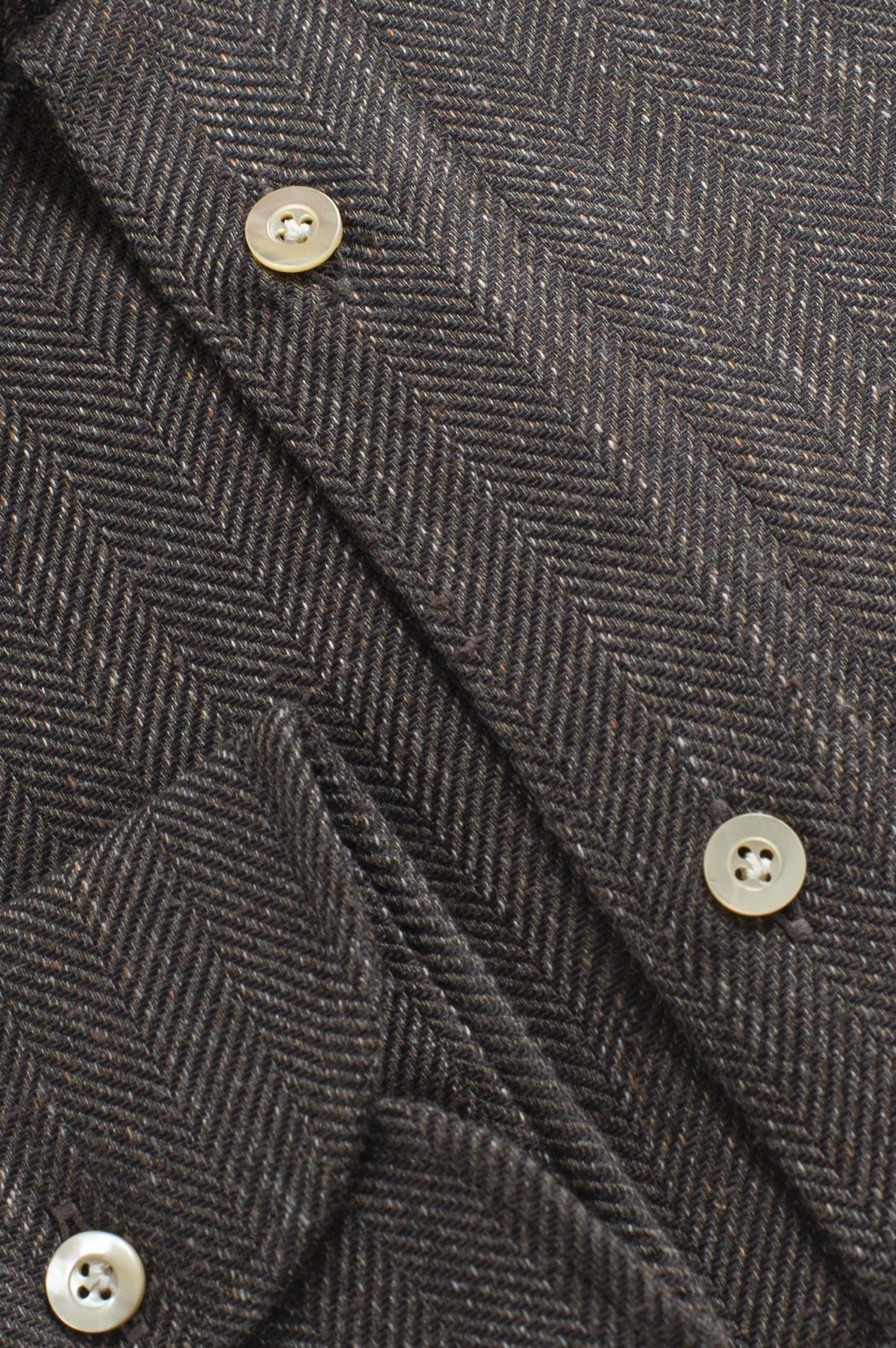 Brown Herringbone in Unique Structure
Dispatch: 2-3 working days
Dressing well in today's world is about more than just looking good; it's also about making a statement and being yourself. This is the spirit we wanted to convey with our Brown Herringbone Shirt.
Uniquely You:
In an effort to stand out, we often settle for designs that are overbearing and gaudy. But real elegance is being noticed without drawing undue attention to oneself. This cotton shirt provides that feature, among others. Its open weave adds a sophisticated and understated degree of individuality. The combination of it and the herringbone weave makes for an air of understated elegance. It's more than simply a shirt—it's a topic of discussion.
Versatility at its Best:
The color scheme ensures adaptability despite the design's originality. Its earthy brown color goes with everything from light beige and khaki to dark blue denim and is a classic that will never go out of style. The best thing is... This shirt can be worn year-round. This shirt may be worn in both the sweltering heat of summer and the icy cold of winter without sacrificing your comfort or your sense of style.

Style:
The shirt's Medium Cut Away Collar updates the traditional herringbone pattern. It goes well with both business attire and more relaxed outfits.
Workmanship:

Our Black Line series is a testament to craftsmanship and attention to detail. Every aspect of the shirt, from its design to its finish, reflects our commitment to quality.
We start with our Special house cut, ensuring a flattering fit that complements diverse body types.
The journey of each shirt begins with a hand-drawn pattern, leading to an individually hand-cut piece.
Artisans then hand sew both fronts with precision.
Sleeves, crafted separately, are then hand-sewn and meticulously attached.
The collar, an integral aspect of a shirt's personality, receives special attention with hand sewing on both the inside and the outside.
Reinforcing the shirt's durability, the gusset is also hand-sewn, making the shirt as robust as it is stylish.
Exclusive Fabric:

Made from 100% Structured Cotton, the fabric ensures this custom shirt is breathable and comfortable. It's gentle against the skin while being durable - truly the best of both worlds.
Available Sizes:
EU39 | UK/US 15.5
EU41 | UK/US 16.0
Made to Order
The Brown Herringbone Shirt is produced to order, with its origins in our commitment to ethical and environmentally friendly fashion. The result is a dedication to the environment and minimum waste. Custom tailoring is available for an additional 25% fee for those who desire a more individualized fit and look.

CARE
SHIPPING, EXCHANGES AND RETURNS
Title
Shirt: Wash at 30 degrees celsius (86 degree Fahrenheit). No Tumble Dryer
Jacket: Dry Clean Only
Shipping
Shipping is FREE when 2 shirts (or more) or just 1 Jacket is selected. So anything above EUR 500 value involves free shipping. We use Fedex/DHL/DPD based on the location you are based. 
Refunds and Exchanges
100Hands accept refund or exchange of goods within 14 days of the receipt of the order. Shipping costs are non-refundable. 
Made to Order / Custom: We want to ensue we provide the best service so in case you are not happy with the fit of the product, we would be happy to provide free alteration or remake the whole product at our cost.
Add extra product information, such as size guides or technical data.