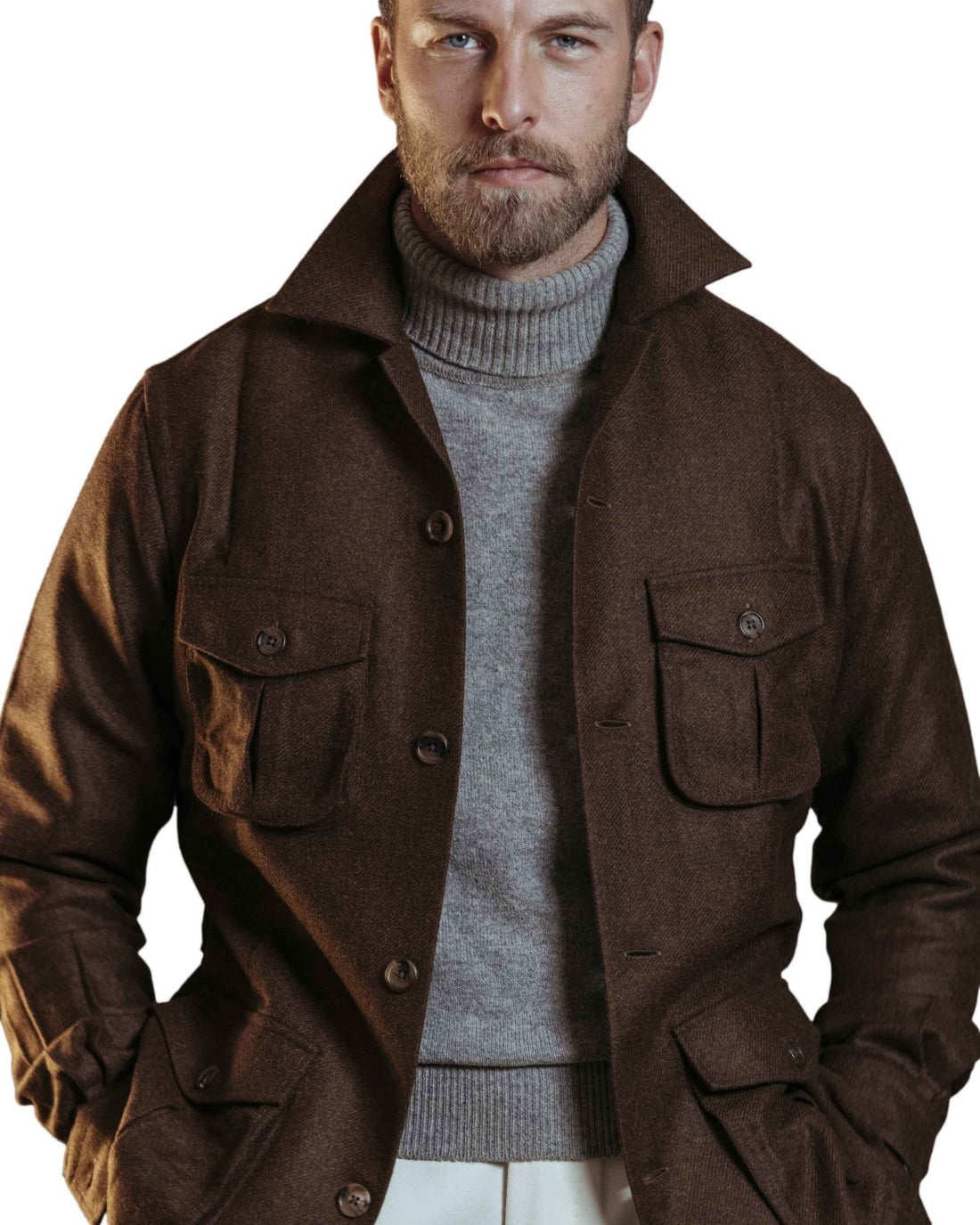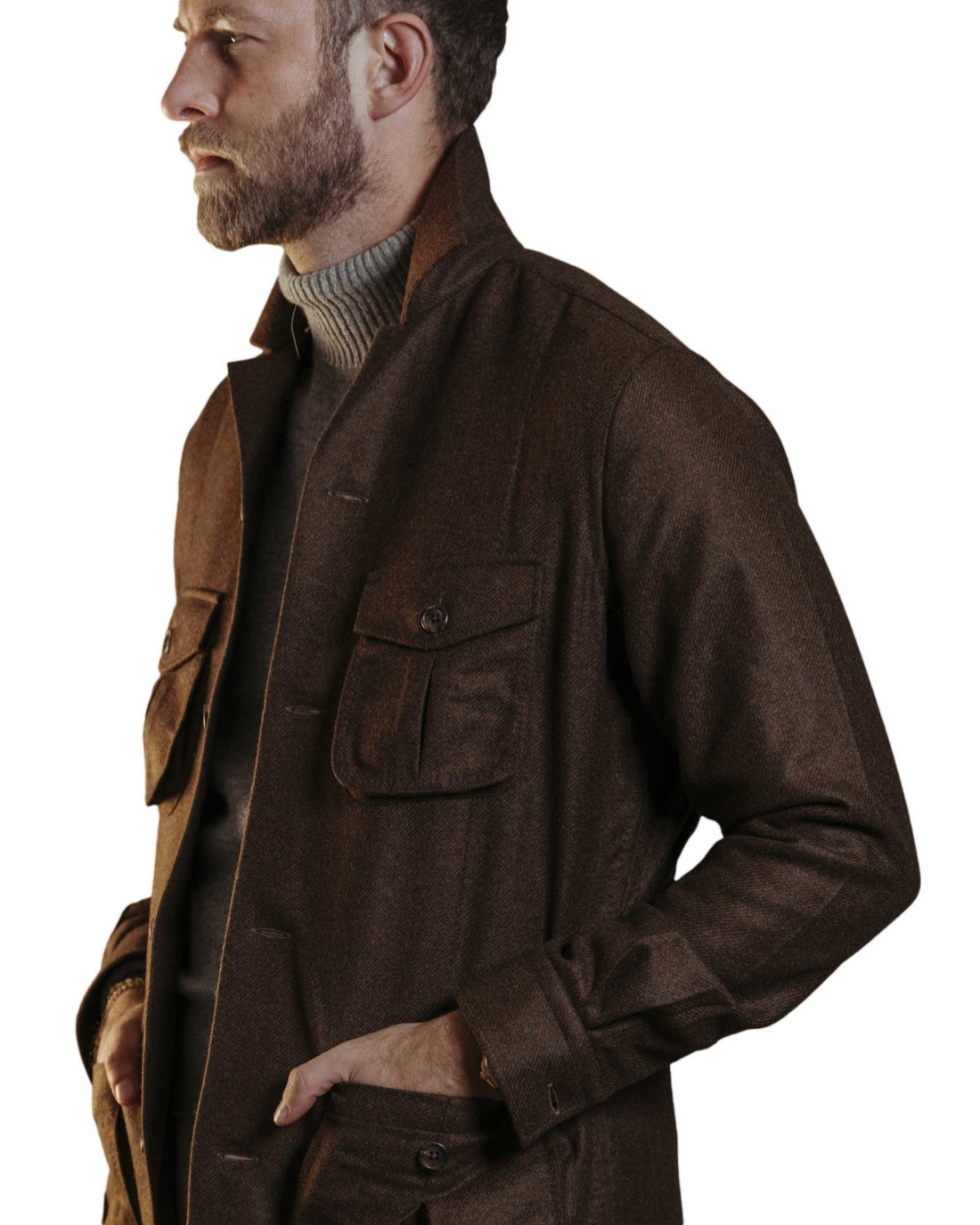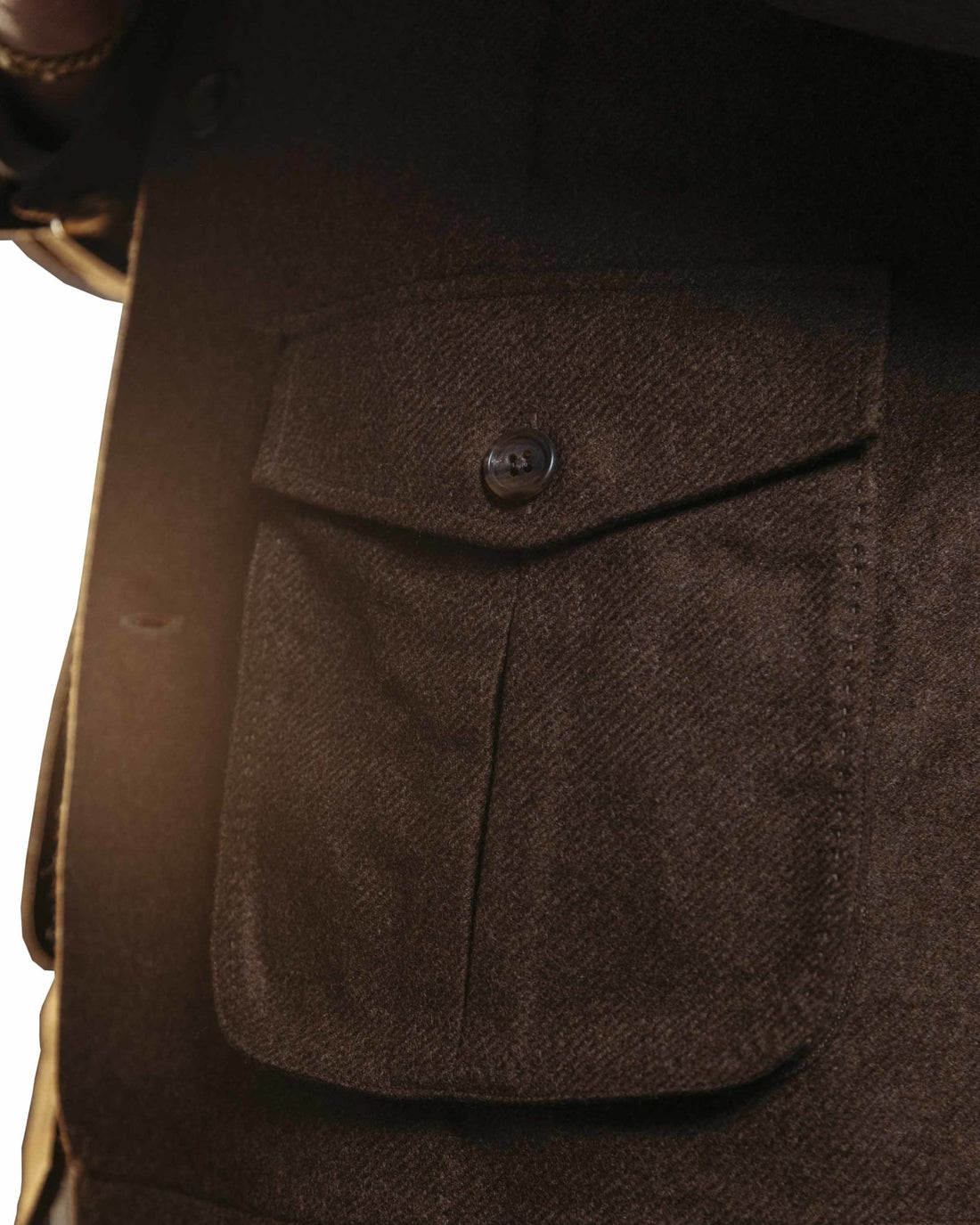 Andreas Weinas Loro Piana Cashmere Jacket
3
Introduction
We are thrilled to present this exclusive Loro Piana Cashmere Jacket, the result of a unique collaboration with style guru Andreas Weinas. This piece mirrors his clean and minimalist aesthetics that he's known for in the industry.
Comfort and Style
The style of the jacket perfectly combines the sophistication of a traditional jacket, the coziness of a cashmere sweater, and the practicality of an M65 in one cohesive package. It is a versatile piece of clothing that looks great when worn with a tie as well as when worn with more casual types of clothing.

Workmanship
This cashmere jacket is the culmination of over 40 hours of expert craftsmanship, ensuring each detail is refined to perfection. The jacket's key features include:
A unique fit that can comfortably adapt to two sizes
Hand-turned and sewn jacket fronts
Hand-sewn sleeves, seamlessly attached to the body
Pockets featuring detailed hand embroidery
Unlined and unconstructed design for ultimate comfort
Four spacious bellow round inverted pockets
Convenient inside pocket for storing essential items
Fabric
This jacket is made from luxurious Loro Piana fabric, which blends 7% cashmere with 93% wool, resulting in a comfortable 370 gram/meter weight. Warmth, comfort, and long-lasting quality are all brought together in this extraordinary fabric.

Available Sizes
EU46 | US/UK 36
EU48 | US/UK 38
EU50 | US/UK 40
EU52 | US/UK 42
EU54 | US/UK 44
EU56 | US/UK 46
You can have the best of both worlds with the Loro Piana Cashmere Jacket, which combines classic style with contemporary convenience. The exceptional design and high-quality fabric used in this garment make it an extremely flexible addition to your wardrobe.
This item is created on a Made-to-Order basis, ensuring a sustainable approach as it eliminates the need for excess inventory. We are pleased to offer a Custom Made option, allowing you to personalize all sizes and design details, for a small surcharge of just 25%. This way, we can bring your unique vision to life while minimizing environmental impact.
CARE
SHIPPING, EXCHANGES AND RETURNS
Title
Shirt: Wash at 30 degrees celsius (86 degree Fahrenheit). No Tumble Dryer
Jacket: Dry Clean Only
Shipping
Shipping is FREE when 2 shirts (or more) or just 1 Jacket is selected. So anything above EUR 500 value involves free shipping. We use Fedex/DHL/DPD based on the location you are based. 
Refunds and Exchanges
100Hands accept refund or exchange of goods within 14 days of the receipt of the order. Shipping costs are non-refundable. 
Made to Order / Custom: We want to ensue we provide the best service so in case you are not happy with the fit of the product, we would be happy to provide free alteration or remake the whole product at our cost.
Add extra product information, such as size guides or technical data.