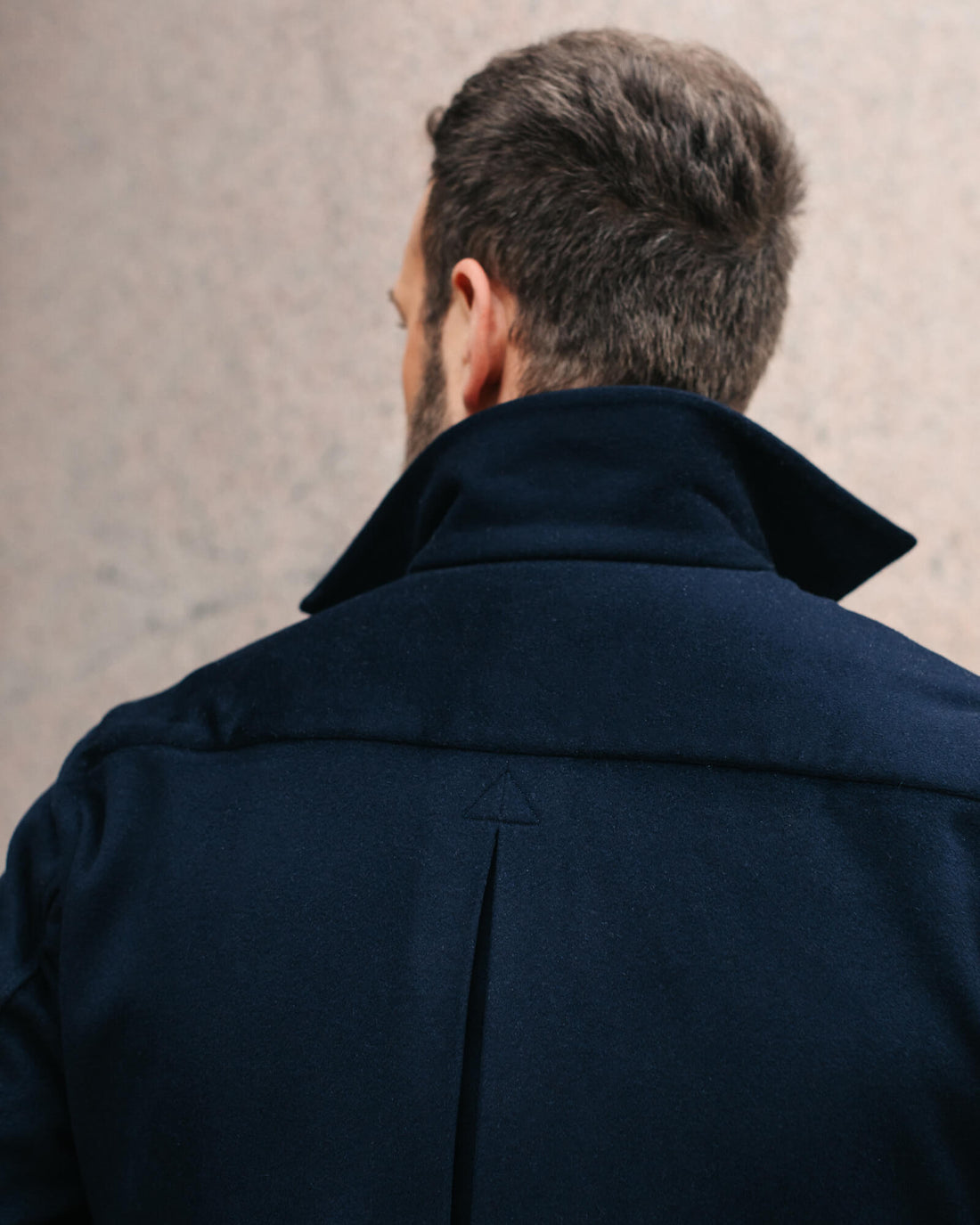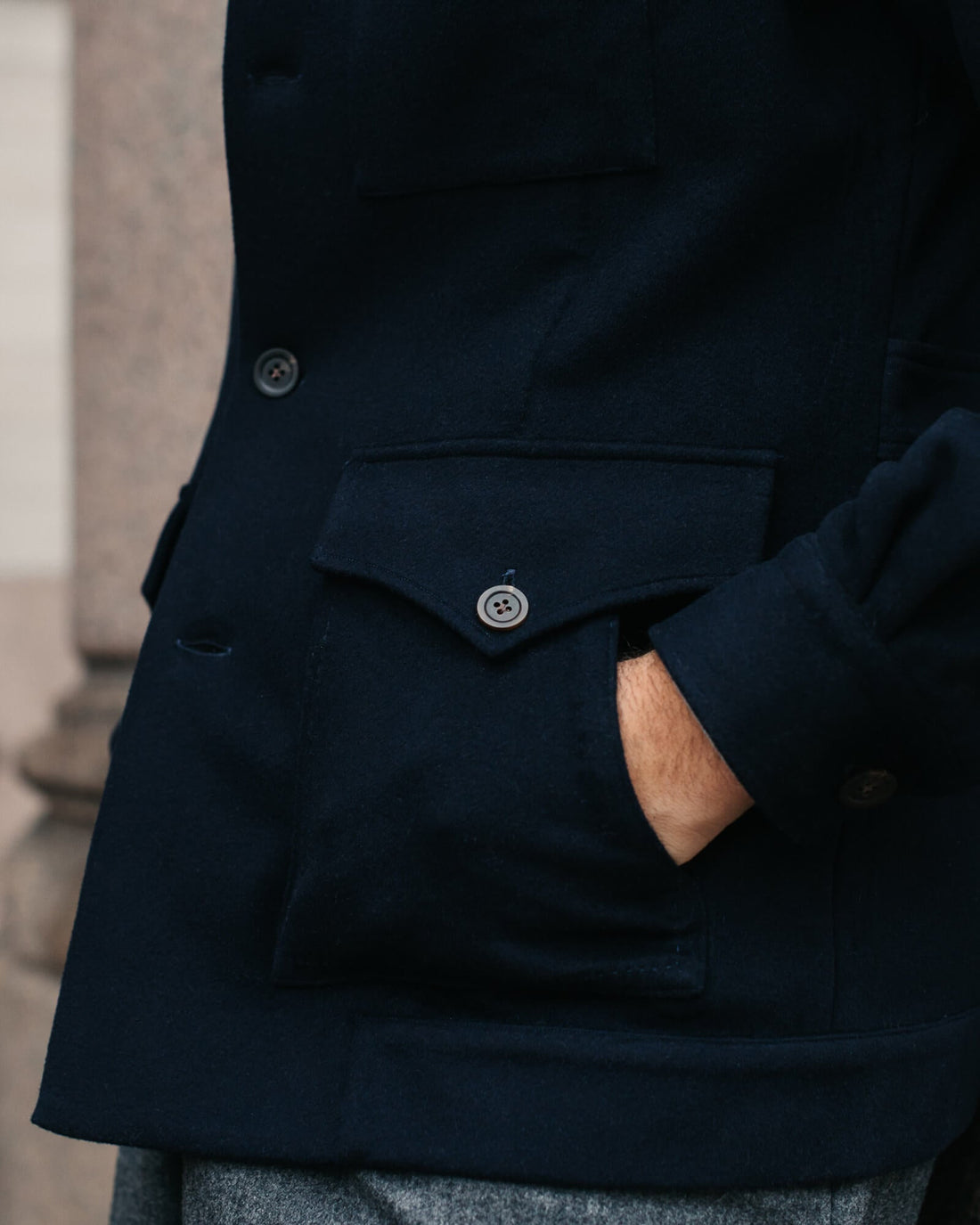 Andreas Weinas Loro Piana Cashmere Wool Bomber
3
Our second successful endeavor to work together with fashion icon Andreas Weinas resulted in the creation of this iconic Bomber Jacket. It is a garment that can be worn in a variety of ways and is comfortable enough to be worn for ten months out of the year.

Style
A modern spin on a time-honored classic, this bomber jacket updates a classic silhouette. It is neither as short in length as a traditional bomber jacket, nor is it as lengthy as a traditional jacket. The end result is an appropriate length that gives your ensemble an appearance that is both casual and refined at the same time.

Comfort
Because it is unlined, the jacket is incredibly airy and comfortable to wear. It strikes the ideal mix between ease and class by merging the benefits of a sweater with those of a jacket.

Workmanship
This jacket showcases over 40 hours of hand craftsmanship, ensuring the highest levels of finishing and quality.
Key Features
One jacket, two sizes thanks to the innovative cut.

Fronts of jackets that have been carefully hand-turned and stitched.

The sleeves are sewn on by hand.

There is elaborate hand stitching on the pockets.

The entire jacket is hand-sewn for a professional look and feel.

Totally devoid of any lining or construction for maximum ease of wear.

Includes 2 double-entry pockets for added convenience.
Fabric
This cashmere bomber is made of a comfortable 540 grams/meter of Loro Piana's elegant blend of 10% cashmere and 90% wool.

Sizes Available
EU48 | US/UK 38
EU50 | US/UK 40
EU52 | US/UK 42
EU54 | US/UK 44
EU56 | US/UK 46
Loro Piana is an Italian manufacturer well-known for its luxurious cashmere and wool goods. Founded in the early 19th century, the company has grown from its humble beginnings as a wool and textile merchant to become one of the world's leading producers and distributors of fine fabrics.
Made-to-Order
Made-to-Order production methods are used to make this product, which is more environmentally friendly because it reduces or eliminates the need for stockpiling. For a modest 25% upcharge, you can select our Custom Made option, which gives you full control over the sizing and aesthetic elements of your order. In this way, we can realize your original concept while also reducing our carbon footprint.
CARE
SHIPPING, EXCHANGES AND RETURNS
Title
Shirt: Wash at 30 degrees celsius (86 degree Fahrenheit). No Tumble Dryer
Jacket: Dry Clean Only
Shipping
Shipping is FREE when 2 shirts (or more) or just 1 Jacket is selected. So anything above EUR 500 value involves free shipping. We use Fedex/DHL/DPD based on the location you are based. 
Refunds and Exchanges
100Hands accept refund or exchange of goods within 14 days of the receipt of the order. Shipping costs are non-refundable. 
Made to Order / Custom: We want to ensue we provide the best service so in case you are not happy with the fit of the product, we would be happy to provide free alteration or remake the whole product at our cost.
Add extra product information, such as size guides or technical data.