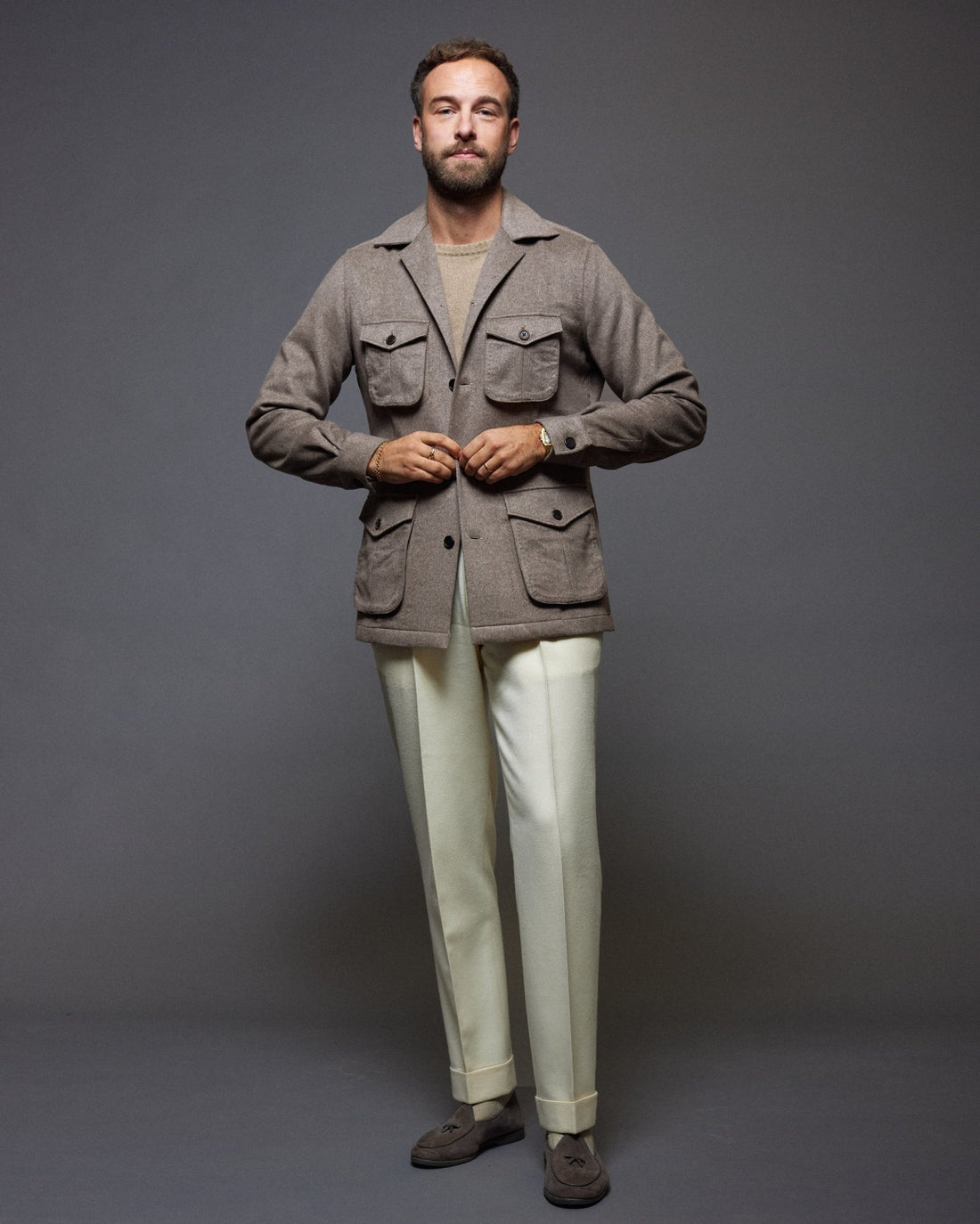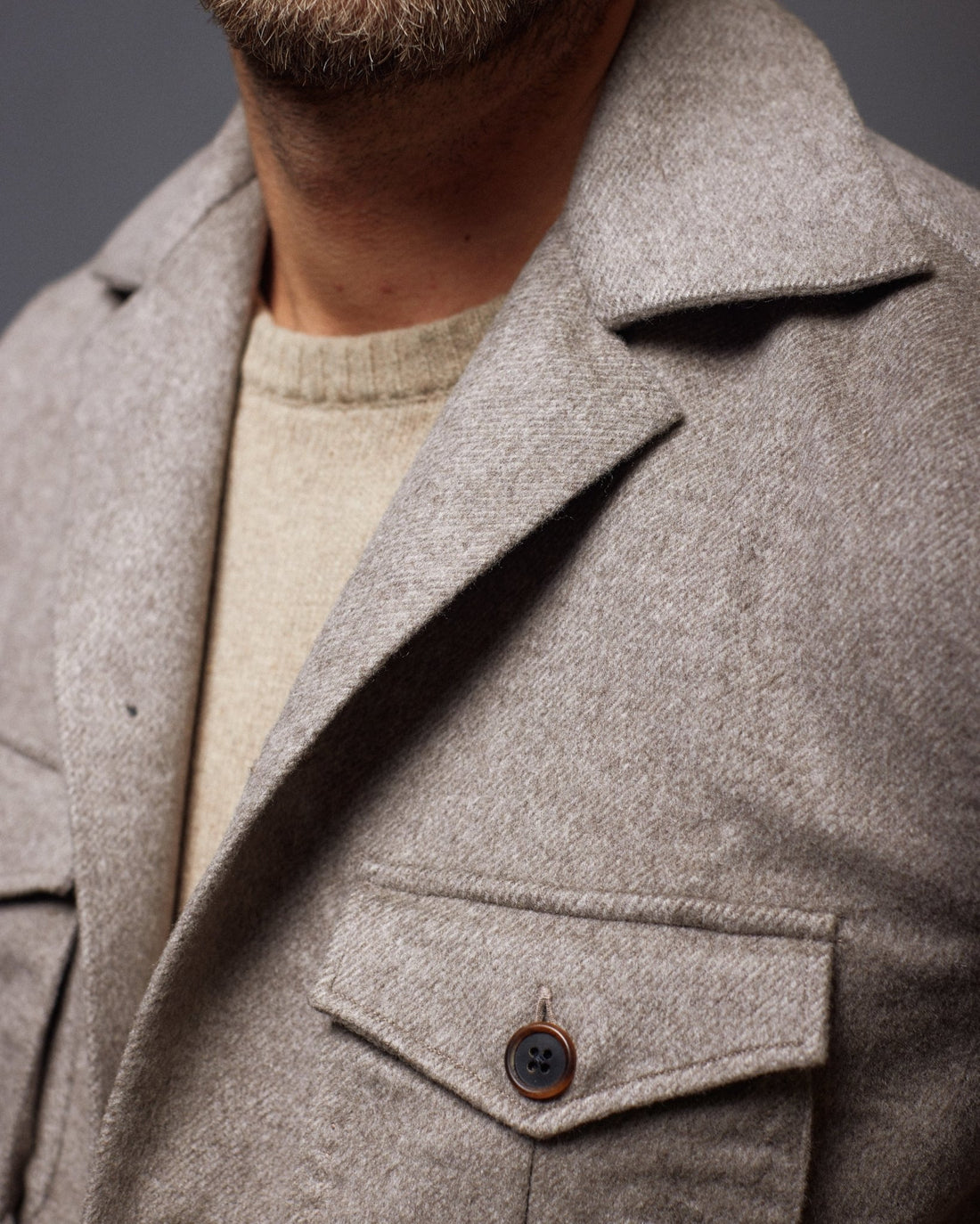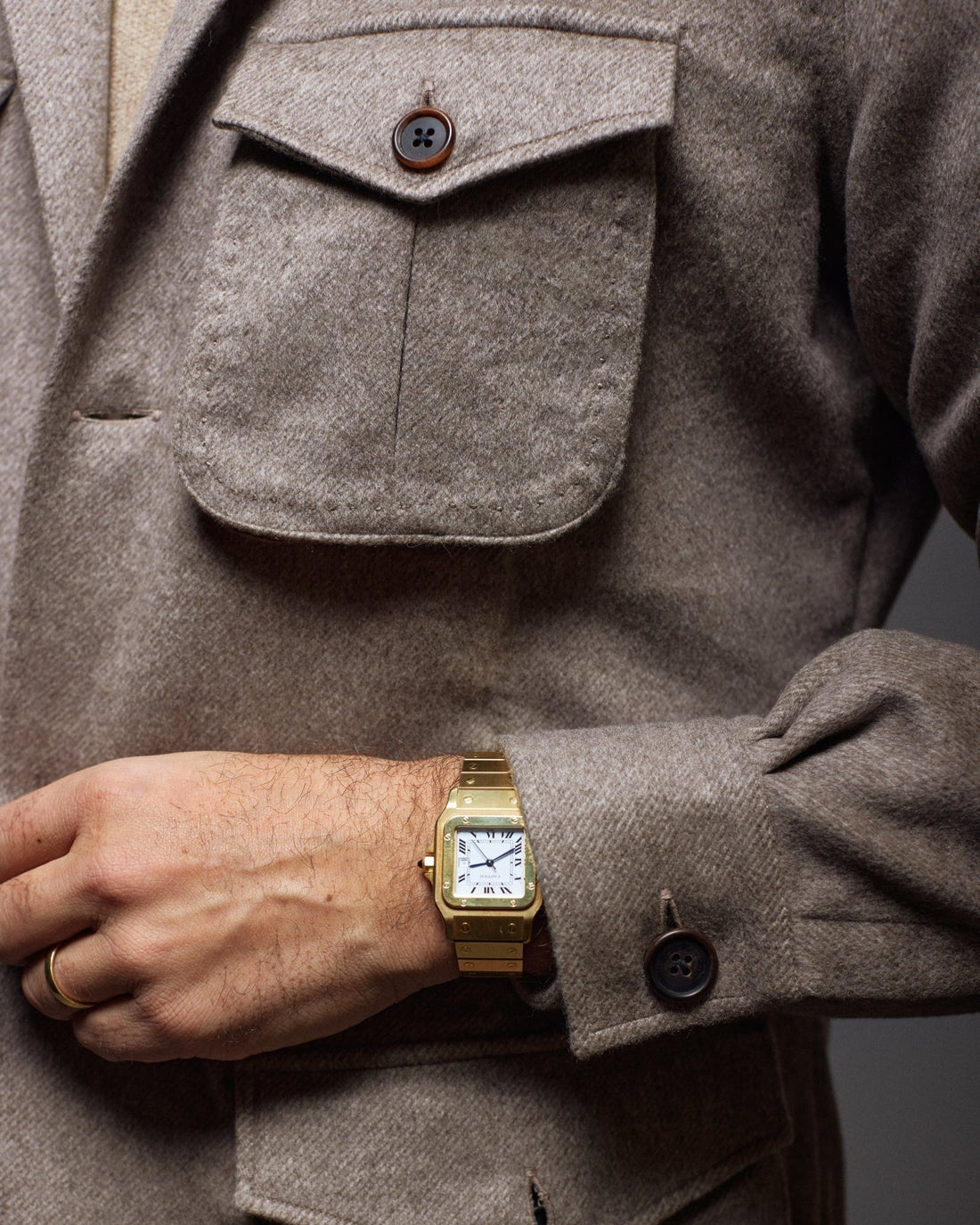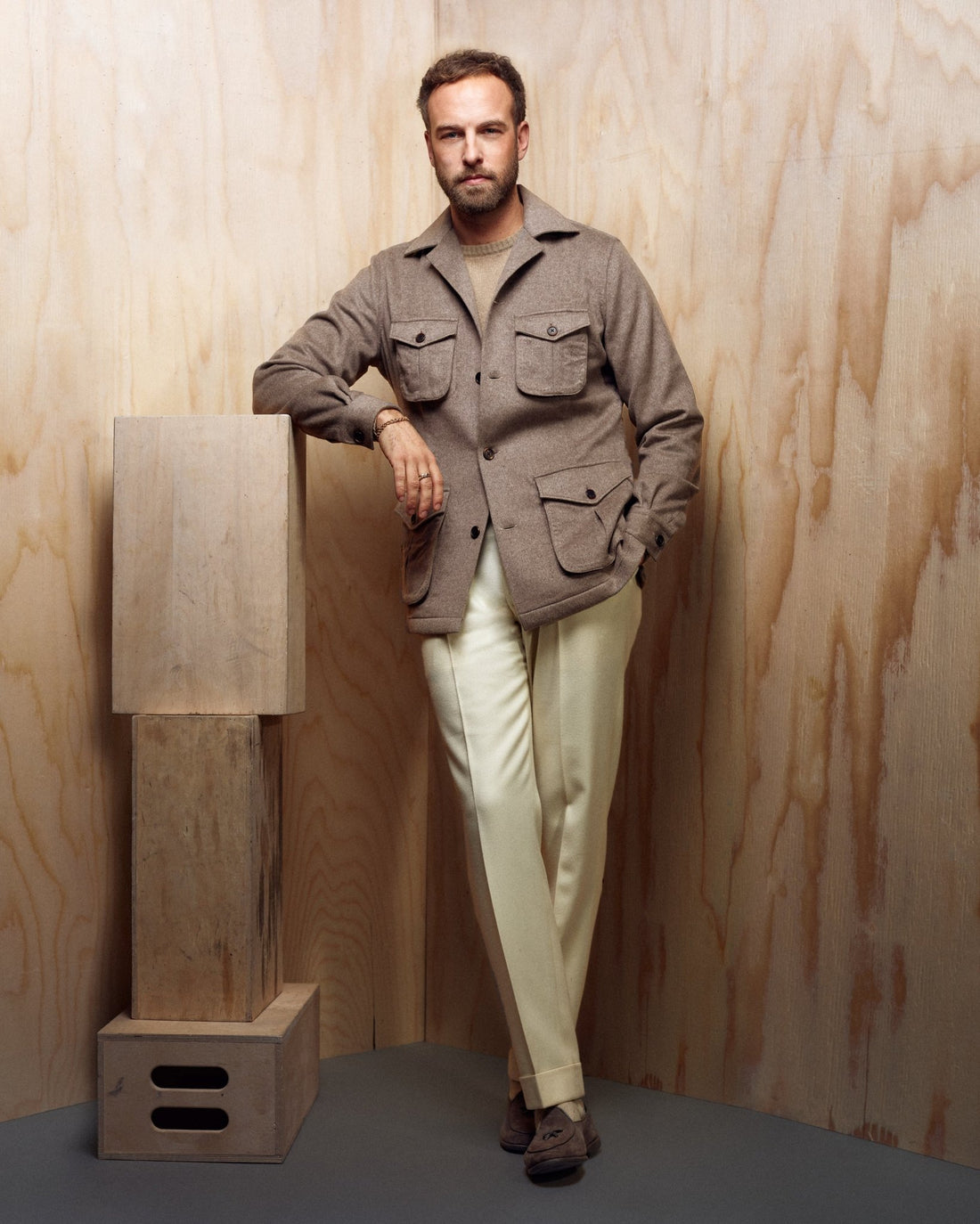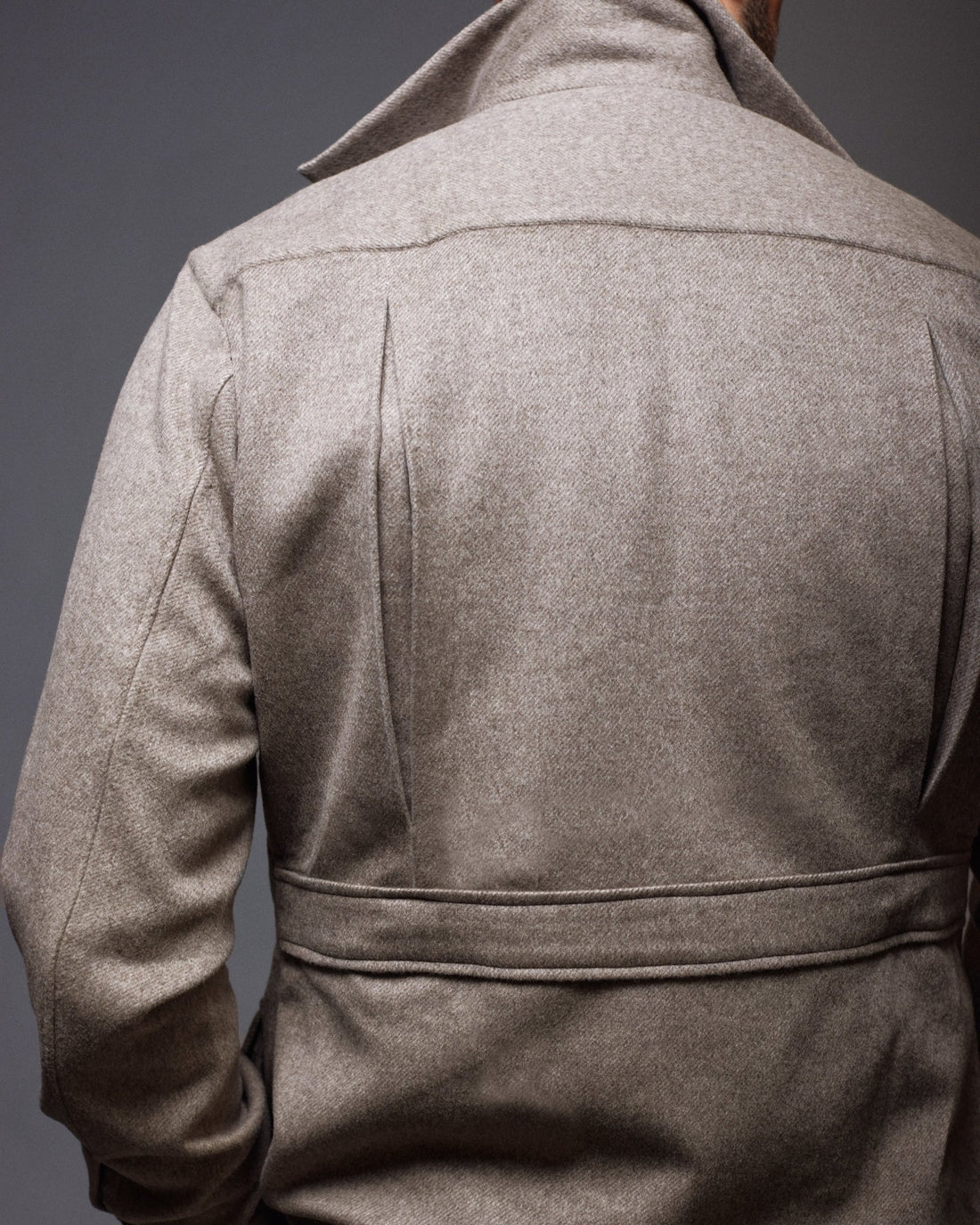 Cozy Earthy 100% Cashmere Andreas Weinas X Loro Piana Jacket
The Andreas Weinas X Loro Piana 100% Cashmere Winter Exclusive
Our latest winter exclusive is a beautiful coat made from Loro Piana's 100% cashmere fabric, and it's the result of another successful partnership with fashion icon Andreas Weinas. This fabric has an unbeatable weight and warmth for its weight (480 grams), thanks to its remarkable drape. This 100% cashmere jacket will become the star of your winter wardrobe and will be difficult to top.

Convenience Meets Class
For this collaboration, we wanted to prioritize both luxury and convenience. In addition to its high-end cashmere construction, this jacket features an added inside pocket, perfect for securely stowing your phone or wallet. This is a coat designed not just to impress, but to meet the demands of your day.
Expert Craftsmanship
True to our commitment to excellence, this jacket is handcrafted meticulously over 40 hours, providing you with the finest level of finishing and quality.
Uncompromised Comfort
The jacket has a sophisticated look, but it's as cozy as a cashmere sweater and as functional as an M65. It's unlined and unstructured throughout for utmost ease. This jacket can be worn both formally and casually on the weekend.

Jacket Specifications
High quality tailoring allows for sizing flexibility over two sizes in this jacket.

The two jacket fronts are individually hand-turned and stitched.

Sleeves are hand attached and stitched.

Embroidered by hand in the pockets.

There are four bellows-shaped inverted pockets for storage.

One internal compartment for personal essentials like wallet and phone
Fabric and Sizing
Fabric: This Loro Piana jacket is made from exclusive 100% cashmere in taupe shade 480g/mt 
EU46 | US/UK 36
EU48 | US/UK 38
EU50 | US/UK 40
EU52 | US/UK 42
EU54 | US/UK 44
EU56 | US/UK 46
EU58 | US/UK 48
Made to Order
This item is made to order, contributing to environmental sustainability by minimizing waste and eliminating excess inventory. For a 25% surcharge, we offer a custom-made option where we can tailor all sizes and design details to your preference.
CARE
SHIPPING, EXCHANGES AND RETURNS
Title
Shirt: Wash at 30 degrees celsius (86 degree Fahrenheit). No Tumble Dryer
Jacket: Dry Clean Only
Shipping
Shipping is FREE when 2 shirts (or more) or just 1 Jacket is selected. So anything above EUR 500 value involves free shipping. We use Fedex/DHL/DPD based on the location you are based. 
Refunds and Exchanges
100Hands accept refund or exchange of goods within 14 days of the receipt of the order. Shipping costs are non-refundable. 
Made to Order / Custom: We want to ensue we provide the best service so in case you are not happy with the fit of the product, we would be happy to provide free alteration or remake the whole product at our cost.
Add extra product information, such as size guides or technical data.