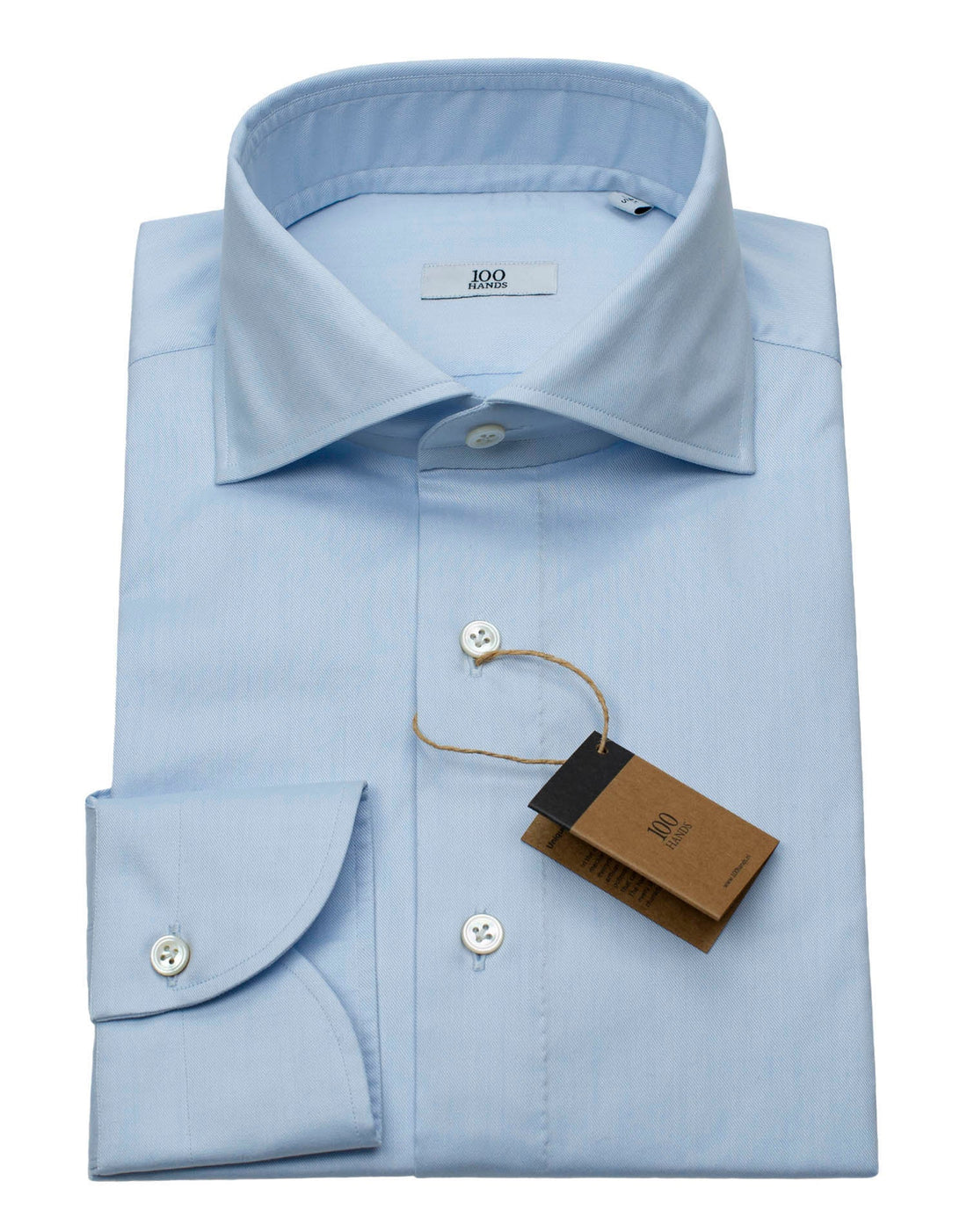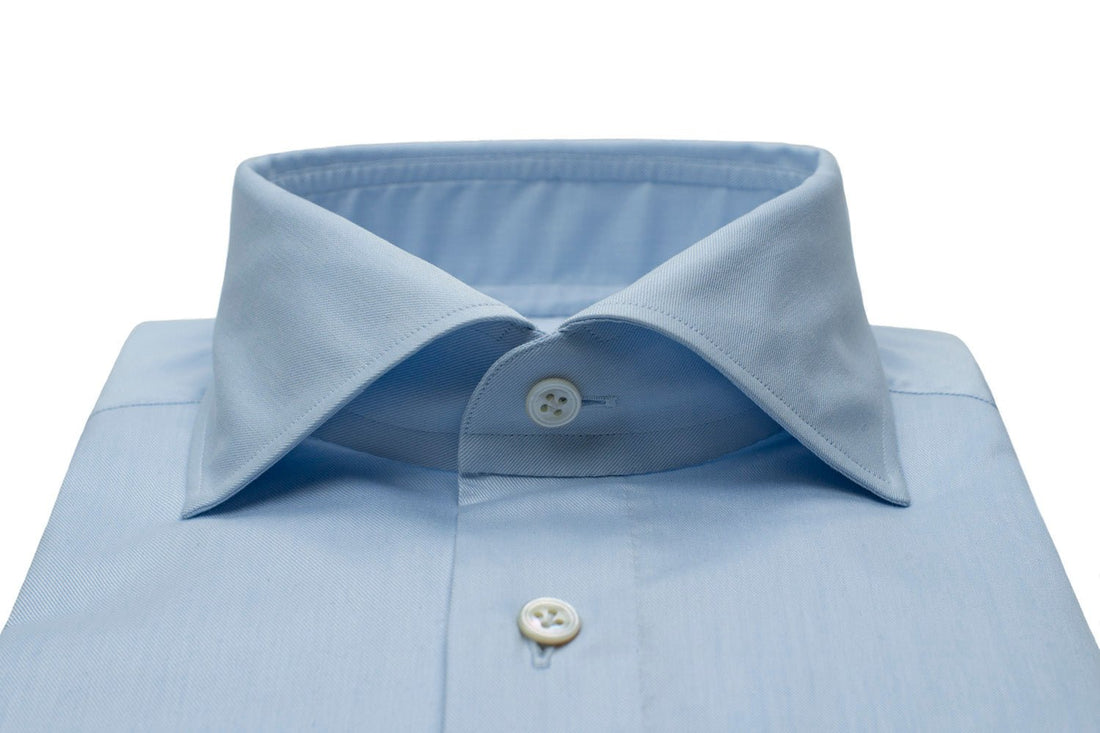 Essential Light Blue Shirt
This is part of our Essentials range which we think everyone should have in their wardrobe. Timeless pieces!! We have used a mid-weight 120/2 twill cotton for this light blue shirt so its ideal for all 12 months.
Style: Medium Cut Away Collar, one of the most collars
Workmanship: Black Line (approx 16 hours of handwork)
- Special house cut for
Best Fit
results
- Hand drawn pattern and individually Hand cut
- Hand sewn both fronts
- Hand sewn and attached sleeves
- Hand sewn collar inside and outside
- Hand sewn gusset
Exclusive Fabric: 100% Giza Cotton 
CARE
SHIPPING, EXCHANGES AND RETURNS
Title
Shirt: Wash at 30 degrees celsius (86 degree Fahrenheit). No Tumble Dryer
Jacket: Dry Clean Only
Shipping
Shipping is FREE when 2 shirts (or more) or just 1 Jacket is selected. So anything above EUR 500 value involves free shipping. We use Fedex/DHL/DPD based on the location you are based. 
Refunds and Exchanges
100Hands accept refund or exchange of goods within 14 days of the receipt of the order. Shipping costs are non-refundable. 
Made to Order / Custom: We want to ensue we provide the best service so in case you are not happy with the fit of the product, we would be happy to provide free alteration or remake the whole product at our cost.
Add extra product information, such as size guides or technical data.